Paintless Dent Removal (PDR) firm's offer mobile services when your automobile suffers hail damage. Because the service doesn't involve repainting or applying fillers to the car, you can, therefore, avoid the confines of a body shop. This convenience allows the technician to do the dent removal wherever you find suitable.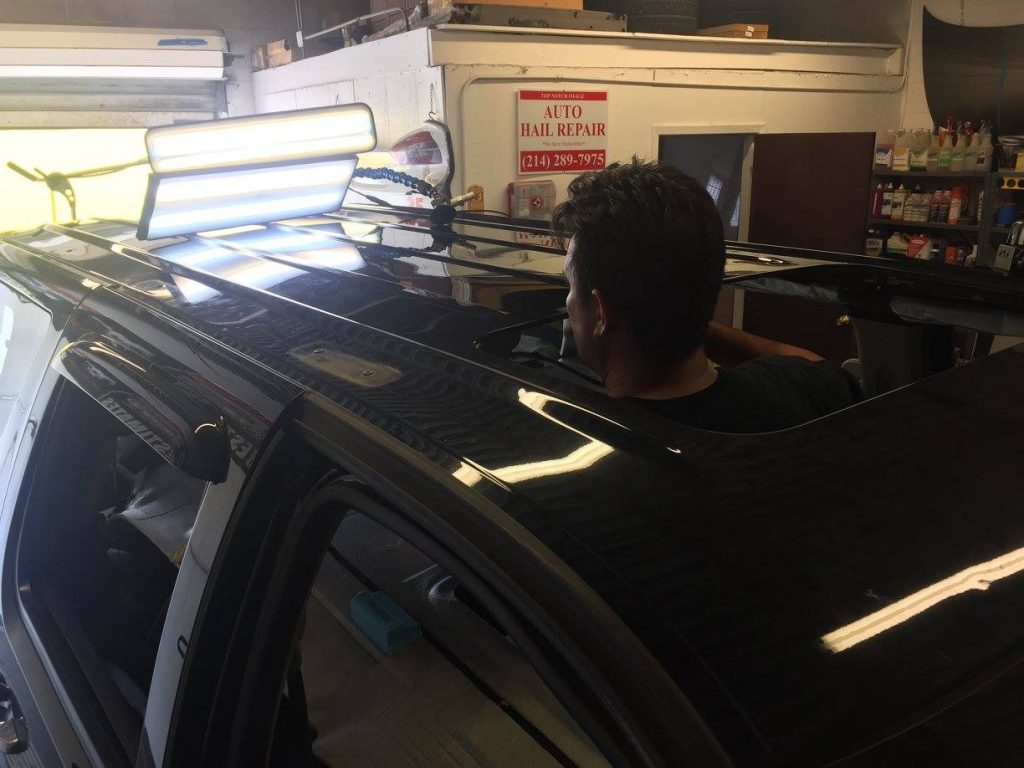 Car owners, hence, don't have to invest a lot of time in the process. Nor do they have to incur gasoline expenditures ferrying the car to the service station. Besides, the automobile should neither be out of commission for long. PDR mobile services can take care of all that, enabling you to be back on the road as quickly as possible while also availing these other benefits:
Free Estimates
Should you choose an established PDR firm in the Dallas/ Fort Worth area, you are sure to get a technician to ascertain the cost and time estimates of repairing the hail damage.
But what do you need to do in case your vehicle gets hail damage? Submit a picture of the hail damaged area of the car and provide a brief description. Subsequently, a technician will be dispatched, without you ever having to leave your home or office.
Lower Cost of Dent Repair
PDR is a cheaper alternative to conventional body repair work. Because, traditional body shops concentrate on painting, sanding, and body fillers, this adds extra costs as a result of more effort involved. On the other hand, dent removal technicians use tools and skills, and thus expenses are kept low. Ultimately, this not only means you don't have to dig very deeper into your pocket but also keeps the overall downtime in check.
Quality Workmanship
If you are aware of valuation changes should you choose to have your vehicle repainted, you can avoid the concern by engaging a dent removal company. What's more, you can expect your hail hit automobile to return to its factory finish with no resale price losses.
Regardless of the reason that informs your decision in selecting paintless dent removal, you can rest assured its popularity within the automobile community is not misplaced. Contact us for more info.