Hail damage: most of the time, it's purely cosmetic. Unfortunately, for many people, hail damage is also unsightly. Do you drive for a living? Whether you're delivering pizzas, picking up construction materials, or making high-end deliveries, you want your car to look its best. Applying for a new job or meeting with a new client for the first time? First impressions can be everything. Unfortunately, many people shy away from dealing with hail damage because they're afraid of the cost. The solution: a free hail estimate.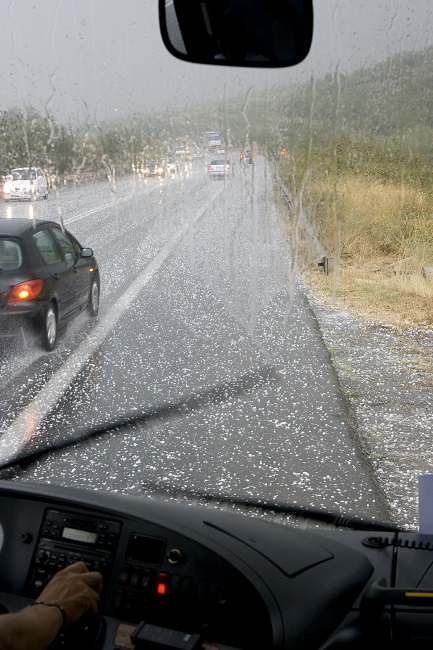 What Happens During a Free Hail Estimate?
During a free hail estimate, our qualified professionals will take a look at your car and assess the extent of the damage. Often, we can repair your hail dents and dings for a much lower price than a traditional repair shop. Our strategy doesn't require expensive paint touch-ups or substantial time in the shop; instead, we'll take a quick look at your vehicle, determine what repairs are needed, and let you know how much it's going to cost to repair them. If you have the option of lower-cost repairs versus higher-cost repairs, we'll tell you that, too. In many cases, we can even work with your car insurance company to make your repairs completely free! Then, before anything else is done to your vehicle, you can make a decision about what you can afford.
The Best Part: It Doesn't Cost You Anything
It doesn't cost you a penny to come in for an estimate. We'll take a look at your car, then give you the numbers: a simple estimate that will give you a better idea of exactly what it will cost to get your car repaired. What are you waiting for? Contact us today to set up your free hail estimate or to learn more about our services. Getting your car looking its best–and therefore getting you back on the road with a shining, beautiful vehicle–may be cheaper than you think.