One of the most annoying situations we face as car owners is when Mother Nature takes its toll on our vehicle. Spring is finally upon us, and that means plenty of storms. One of the most inconvenient aspects of the season: hail. But do not fret! We at Top Notch Image are here to help!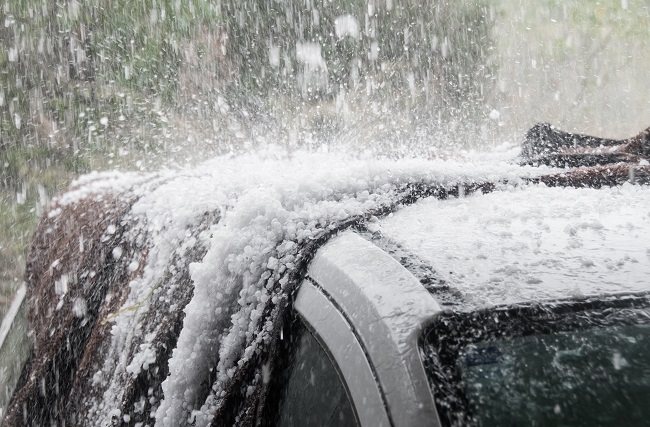 Top Notch Image is your one-stop repair shop in the Dallas/Fort Worth area for any hail-related damage, no matter the size. If your car has a few small dents and scrapes from hail, we can take care of those paintless dent repairs for you. But we handle bigger projects, too! We would be happy to repair or replace any glass. We can also replace any damaged moldings on your car. And our team can address those panel replacements that might be necessary, like the roof, trunk, or hood. Whatever the size or extent of the hail damage, we've got you covered!
We at Top Notch Image put our customers first. You're our biggest priority. We understand that life is busy, and these unfortunate events never seem to happen at a convenient time. We want to take some of the load off of the overall hassle and stress of vehicle damage. That's why we offer free pick-up and delivery to repair your car. That's a huge burden off your shoulders! And in most situations, we go above and beyond by waiving your deductible fee. That's how much you mean to us!
Top Notch strictly focuses on damage caused by hail simply because we do it the best! Why settle for your average run-of-the-mill shop that handles all repair work when you could choose us? Trust the masters of hail damage at Top Notch Image!
Contact us for more information or to set up an appointment. We'll get you in ASAP! We're called TOP Notch for a reason. See you soon!