Have you noticed the regular occurrence of hail storms in the Dallas, Fort Worth area? Costs associated with the storms are on the rise, and car damage is prevalent. Calm arising after the hailstorm is not always welcome, especially when the outcome is damage to your automobile. Fortunately, in many cases, getting the damage fixed is a possibility.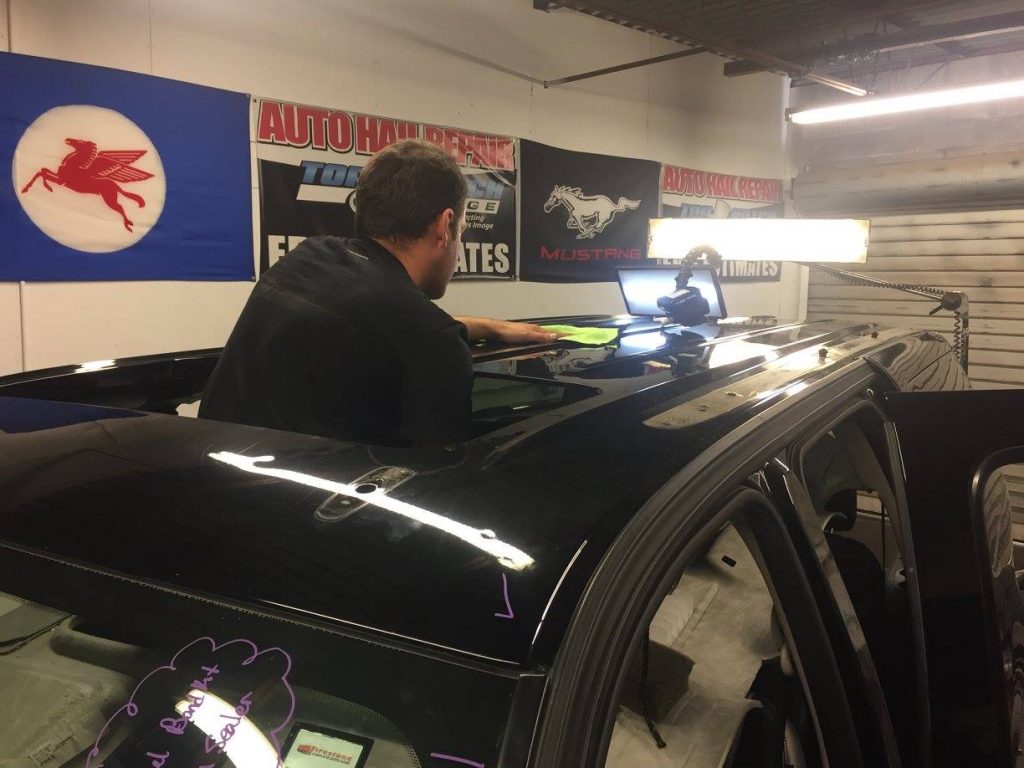 If you're looking to cut costs of repairing hail related dents on your vehicle, several options are available to you. Should you choose to go for Paintless Dent Repair (PDR), you need to find out what it entails.
What is PDR and, how is it done?
Paintless Dent Repair is a technique in use by auto body shops to get rid of dents and dings without damaging the original paint on your vehicle.
The technique accesses the damaged panel's backside, and massages and retracts the dent with precision rods that have varying configurations. This action returns your vehicles panels to their original factory finish.
However, this is something that is only to be undertaken by professionals for proper results.
Why is Paintless Dent Repair Being Adopted Widely?
For a majority of vehicle owners, this is the least expensive option if you're concerned with hail or ding repair costs, and for good reasons.
You won't have to increases your insurance premiums.
The practice efficiently leaves your car's original paint intact. It also eliminates mismatched panel appearance concerns.
Maintaining original paint-job and parts reflect positively on the costs of repairs and subsequently on the car's resale value.
Faster repair compared to conventional methods because it doesn't use sanding, repainting, or body fillers.
In many cases, auto body shops do free vehicle pick-ups/delivery in addition to waiving most deductibles for their customers.
It is not hard to figure out a vehicle with original paint fetches a better resale price than a repainted one. Without regard to the location of damage, always strive to retain the factory finish of your car as long as that is possible! Contact us for more information.