Hail storms hit hard and fast in the DFW area, and this spring started with a hail storm that had large hail and winds of up to 65 mph. Hail that fast and heavy can cause more than just cosmetic damage. It can cause wide and shallow dents, sharp punctures, and broken glass. Instead of taking your car to multiple specialty shops, take it to one place that can handle all of the hail repairs. Here's why after hail hits damages your car, its a good to go to an All-in-One Hail Damage Repair Shop: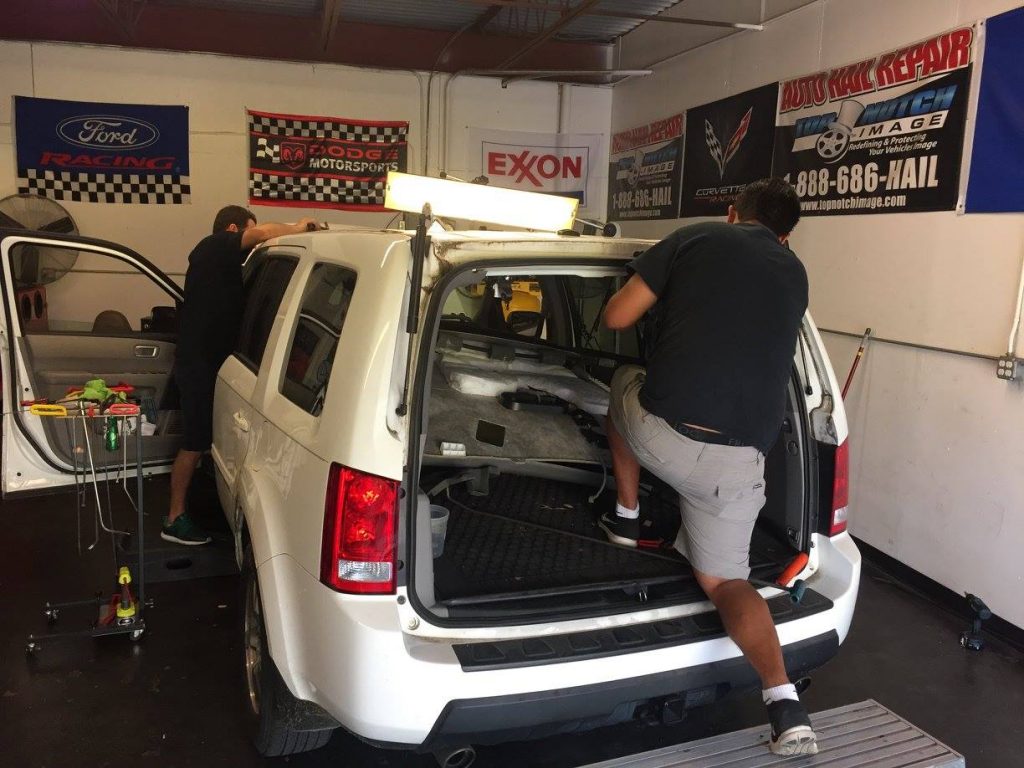 We'll use the right service for each repair.
If you take your damaged vehicle in at a garage that only offers traditional body repair and dent removal, they aren't necessarily going to recommend you go to a paintless dent repair shop instead. But paintless dent repair, or PDR, is a faster, less expensive method of dent repair that works great for wide, shallow dents. Go to a shop that can use PDR whenever possible and save the traditional methods for severe dents that cracked the paint.
You get your car back faster.
Going without your car can be aggravating. Shopping, commuting, and all of your day-to-day travel is harder when you don't have your own car (even if you have a rental). Working with a single car repair shop simplifies the timeline. Not only do the repairs happen faster, but you also don't have to move your car from place to place before it's finally road-ready.
You can more easily work with your insurance.
If your car insurance policy has a deductible before your company starts paying for repairs, getting them to work with you can be a challenge. You can find yourself juggling multiple estimates from different service providers, each of which is just under the threshold. While the damage was caused by a single incident and your company should pay the difference, getting the paperwork in the order they require can be tricky. With Top Notch Image, you have one estimate for everything with a clear total.
Schedule an appointment with Top Notch Image to get your car to an All-in-One Hail Damage Repair Shop!