Just when you think it's safe to venture outside, hail season approaches. During March, April, and May, you're more likely to see hailstorms in the DFW area than you are any other time of the year. These storms can cause substantial damage to your homes and vehicles–and knowing how to react if your vehicle is damaged is critical.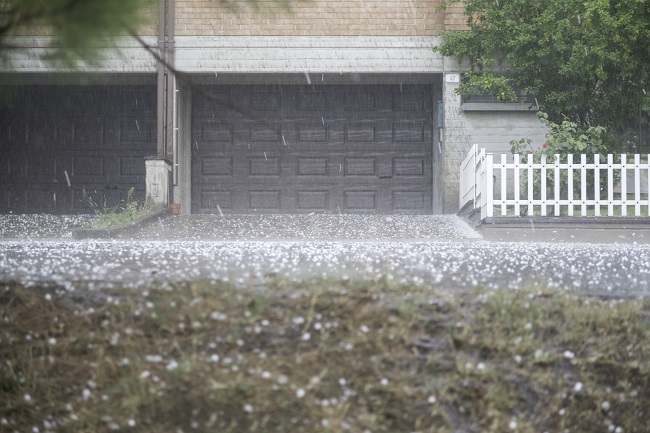 Preparing for Hail
Since you know hail season is approaching, you can take steps to help protect your vehicle. First and foremost, try not to find yourself out driving during a hailstorm. If you're on the go, you're more likely to accumulate heavy dents that mean substantial damage to your car. Second, try to tuck your vehicle into a garage or under a carport. If those aren't an option, thankfully, there are dent repair options that can get your vehicle looking its best again.
Where Do You Take Your Car?
When your vehicle is damaged by hail, with tiny dents that change its appearance and leave you wondering what it will take to get it back to normal, you need to take your car to a hail specialist! At Top Notch Image, we're here to help you get your car looking its best again as soon as possible. Working with a body shop may mean replacing panels and coating with expensive new paint, but with our PDR technique, dents are popped out and you get to keep your current panels.
They're Just Dents…Right?
Many people find themselves putting off dent repair for their vehicles. It can't really cause that many problems, can it? Unfortunately, dents can cause significant problems for your vehicle down the road. Not only is it cosmetic damage that can lead to more difficulty selling your car for the price you'd like, dents that scuff the paint can, over time, lead to rust that will weaken the body of your car. The sooner you fix your vehicle, the more you minimize that damage.
If you've been hit  by a hailstorm that caused damage to your vehicle, contact us! We specialize in repairing dents and dings caused by hail. When you work with us, we'll get your vehicle looking its best again in no time.