When your car gets pockmarked by hail in a severe storm, it can feel like getting it fixed is an emergency. Sometimes the damage is a safety issue, and sometimes it's less immediate. But, unless you see signs of severe damage, repairing your car's hail damage will depend on hail damage inspection. Once you're there, make sure you get these three pieces of information before you agree to get work done.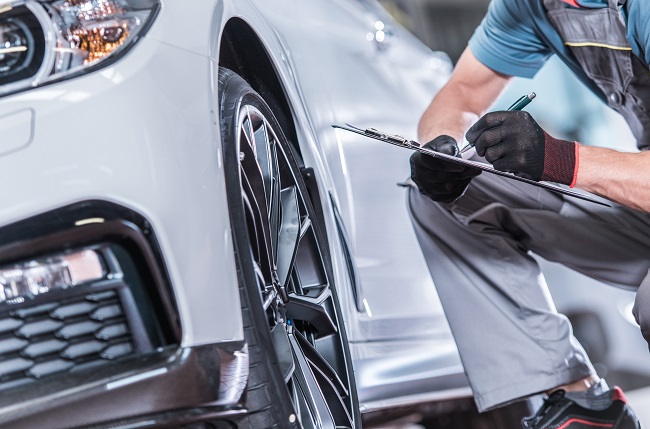 1. Know which dents can be repaired by PDR.
Almost all hail damage can cause long-term problems for your vehicle. Dents and cracks in the paint expose your car's body to corrosion and chemical damage. Severe dents can also make the locking mechanisms in the door and trunk malfunction. Have a PDR, or paintless dent repair, technician inspect the damage to see which dents can be repaired paintlessly. This repair method is faster, cheaper, and keeps the original paint in place.
2. Get a free estimate of the cost.
Like with all car repairs, get a free estimate of the cost. Make sure it lists any parts and labor costs with as much detail as possible. This will help you make an informed decision if you're shopping around for a fair deal. The documentation can also help when you talk to your insurance company or need to prioritize different repairs.
3. Get an estimate from your car insurance company.
Unless your insurance won't cover hail damage or the damage is less than the applicable deductible, get a number from your insurance provider before you agree to repairs. Their estimates may not match the estimates you get after an inspection, especially if the company hasn't seen your car. Whenever possible, get your insurance to provide a fair check amount first instead of having to negotiate after the repairs are done.
If you need paintless dent repairs and you're worried about the cost of the deductible, don't worry. Top Notch Image waives the deductible in most circumstances. Contact us here to schedule an inspection. Repairing you vehicle will be so much less stressful!