As we enter the busy holiday season, why don't you get yourself a gift and take advantage of our hassle-free hail damage repair! There's no reason to go anywhere else because hail damage is our specialty, and we make it super easy for our customers!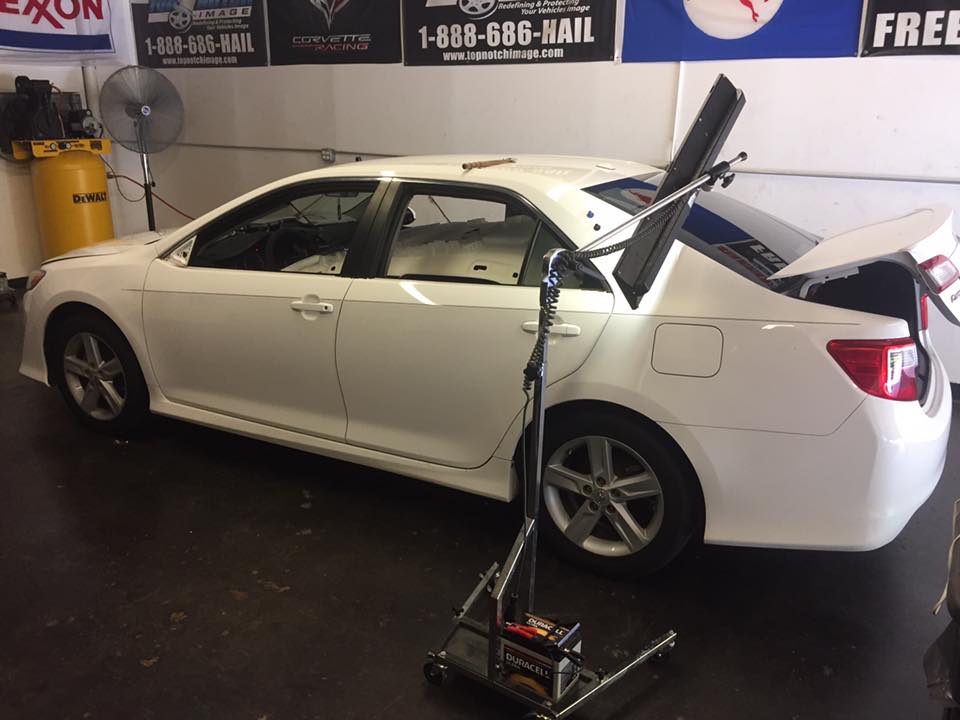 What does our hassle-free repair look like?
As soon as you've had your car inspected by your insurance we can get you an immediate repair appointment. No long waits and no long drives to our facility.
We will arrange to pick up AND drop off your vehicle. We'll work with your schedule and strive to value your time!
Once we have an official estimate from your insurance company we will work with them to make sure you get all the repairs you deserve at an appropriate price. We take care of all the conversation between your insurance agency and our repair shop. You don't have to worry about it at all.
We will make all the proper repairs with as little replacement parts and paint work as possible. It'll be quick, efficient and honest.
When we drop off your vehicle after service it will be cleaned, expertly detailed and dent free!
We are local people working for local people, and we know you will be pleased with how easy and focused our repair process is. Not only that, there is typically no out of pocket costs for most of our customers! Contact us today with any questions about getting your vehicle back into tip-top shape!