When you've been hit by a hailstorm, there's nothing worse than looking at the damage on your vehicle every day. Unfortunately, many people struggle to decide what to do with their cars and trucks when they've been hit by hail damage. Repairing their vehicles isn't a top priority, especially when they have homes and other items that have been damaged in the process. Free Auto Hail Repair: The Free Way to Fix Your Vehicle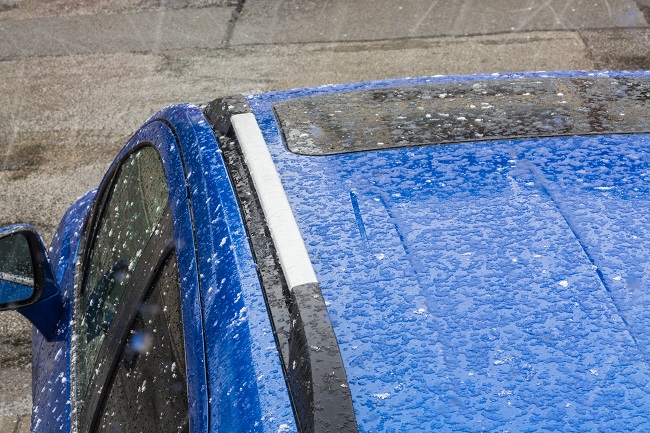 Are you struggling with hail damage to your vehicle? Is your budget short enough that you're not sure whether or not you can manage to get that damage fixed?
Here's the good news: you can get your vehicle looking new again at no cost to you!
At Top Notch Image, we're able to provide free auto hail repair for many of our customers. By working with your insurance company, we're able to charge them, not you, for those hail repairs, leaving you with a vehicle that looks great and no out of pocket expense to go along with it.
How Does It Work?
At Top Notch Image, we believe in saving our customers money while keeping their cars looking their best. In many cases, we're able to waive the deductible for your repairs. That means that the insurance company pays their chunk and we take care of yours so that there's no cost to you. Hail damage can strike anyone, and you have an insurance policy that's designed to take care of it. Shouldn't they take care of that, not you?
There's Really No Charge?
Our goal is to make hail and dent repair as convenient for our customers as possible. From saving you the cost of your deductible to picking up and delivering your car where it's convenient for you, we're looking for more ways to make your life easy. While some customers will need to pay for their repairs, if your insurance policy covers hail damage, we'll work with you to reduce the cost you're paying and even erase your deductible. There's no cost for the consultation, and many of our customers find that the entire process costs them nothing.
If you've had hail damage to your car, truck, van, or other vehicle, contact us! We have the tools to make your hail damaged vehicle look as good as new, often without charging you a dime. You get the repairs, and your wallet doesn't suffer as a result: the perfect combination.