Ready or not Dallas, severe weather season is upon us bringing along with it storms that are known for producing hailstones that can vary from pea size to grapefruit size.  The resulting damage to your vehicle can range from simple to extensive.  While the Loan Star State continues to top the nation in automobile hail claims, residents in Dallas and the surrounding areas can rest easy knowing the local experts in hail damage repair, Top Notch Image, are prepared to weather the storm alongside their customers this season. Centrally located near the intersection of 75 and 635, Top Notch Image focuses exclusively on auto hail repair and employs only the latest techniques to get you safely back out on the road in no time.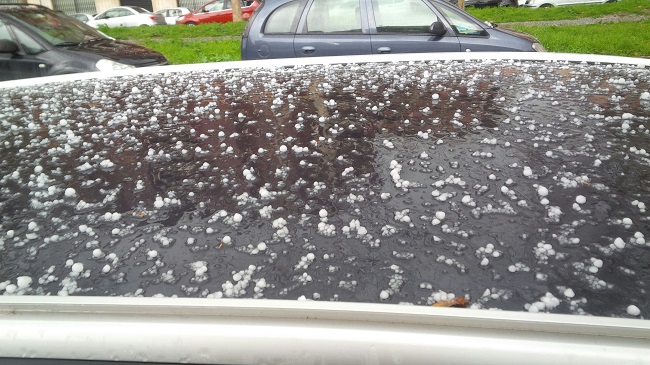 What Exactly Is Paintless Dent Removal?
The pros at Top Notch Image are highly trained in the latest technology to restore your vehicle back to it's pre-storm condition. Paintless dent removal or PDR is a method that calls for technicians to "approach restructuring the dent from behind the damaged area. Collision repair technicians will begin to push the dent back into place and because they're completing the procedure from behind, or underneath, the dent. This means the outside of your car stays intact."  Gone are the days for replacement panels and new paint. PDR is a cost-efficient, time-saving method of repair endorsed by insurance companies and preferred by customers.
My Car Needs More than PDR
Hailstones don't seem to care where they fall or what damage they do.  When your vehicle is needing more than dent repair, Top Notch Image takes pride in offering complete comprehensive restoration services including:
Glass replacement
Molding replacement
Panel replacement
Paint and Body Repair
Stay local this storm season by contacting us with your specialty auto repair needs.  All we do is hail and we do it well!