You need your car. You have a job to get to, children to take to school, groceries to pick up, and all that becomes infinitely more problematic without your vehicle. However, if a severe storm has blown through and your car is left with hail damage, you can't just ignore that. Not only does hail damage look bad, but it can lead to even bigger problems in the future. However, you still need your car, and it is best to know how long it will take to repair hail damage.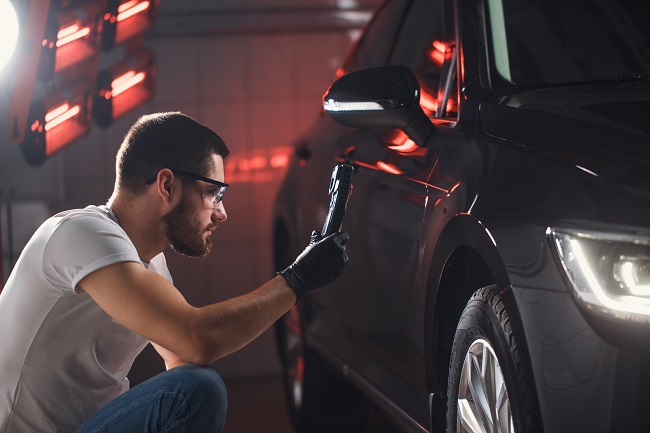 In truth, how long it will take to repair your hail damaged car will vary. Your repair technician will give you a good estimate, but it can differ depending on the circumstances.
Typically after a hail storm, your car isn't the only car with damage. This means every auto body shop in town will see a surge in auto body repairs. This will increase the time it takes to get a repair done since they will have to service the customers that got there before you.
The time the repair takes will also depend on the severity of the damage. While paintless dent repair is more affordable and usually quicker, the more small dents and dings left by hail to repair, the longer it will take. Add on to that damaged glass and other parts of your vehicle, and that will only make the repair take longer. Of course, if your car is severely damaged from hail, you probably won't be able to drive it safely either.
For very light hail damage, your car could be out of the shop in as little as a day. However, severe hail damage that comes from a severe hail storm could take as long as ten days in the shop. If you have a hail damaged car, you will find that the best auto body shops will try to make it as easy on you as possible to get the repair done.
If your car has been damaged in a hail storm in the Dallas-Fort Worth area, contact us today. We offer pick up and drop off services to help get your car into the shop as well as will work with you to make sure your insurance covers the damage.