If you have damage to your car's exterior, it can be repaired. However, it is important that you are informed on the methods that are used to do so. A number of auto shops will advertise their paintless dent repair services, but what makes them so different from the traditional methods?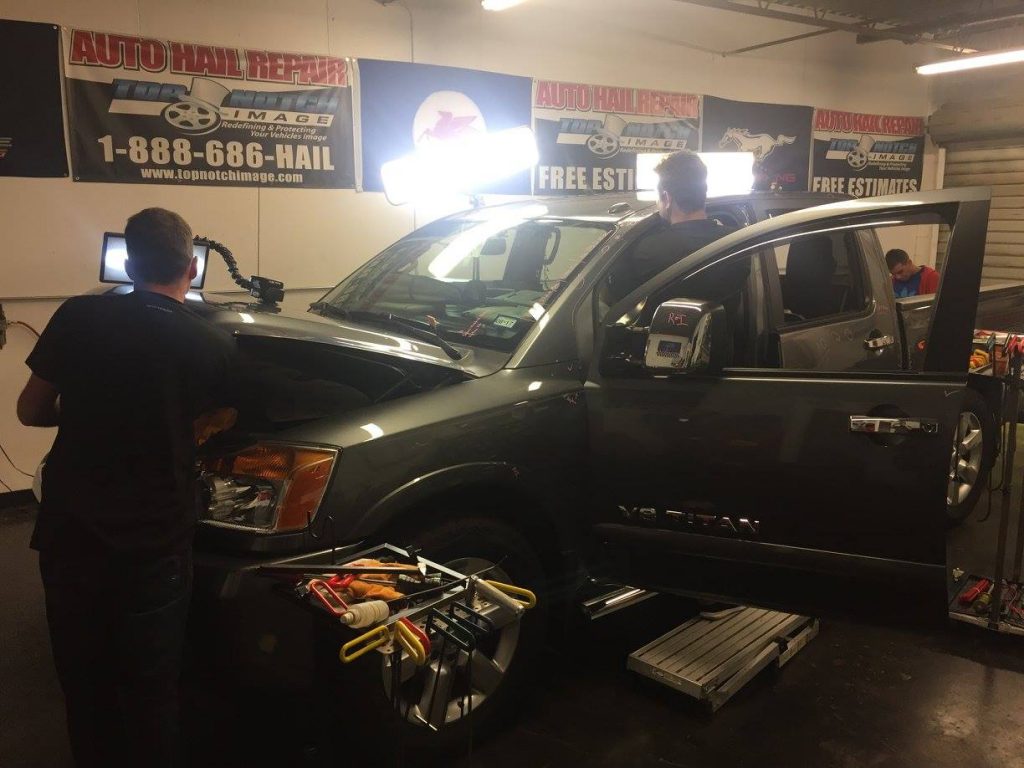 How Dents Were Traditionally Removed
In the past, and still used by some auto shops today especially for more serious damage, the dents on a car were banged out by force. While this is effective at removing the damage, it can result in cracking paint on the exterior. With this method, most of the time it will require the area to be sanded and then repainted. As one might expect, this raises the price of the dent removal significantly.
What Paintless Dent Removal Does Differently
Paintless dent removal is a newer technique that car owners can take advantage of. Instead of pounding the dent out, paintless repair uses specialized tools to return the area to shape without paint-disrupting force. As this means the dent is removed without the additional need for sanding and repainting, it saves you money and time.
As such, if you are looking for an auto shop to remove small dents and dings from your car, you should always ask if they will be using paintless dent repair methods. Not every auto shop has adopted them yet, but you can rest assured that using other methods will affect the overall cost. Yet, if you have significant exterior damage, like from an auto accident, using paintless dent repair may not be an option.
If you are looking to repair car damage in the Dallas-Fort Worth area, especially extensive hail damage, contact us today to see what we and our paintless dent repair technicians can do to help get your car back to looking great.