When you've experienced hail damage to your vehicle, you want it fixed up fast! As a result, you may find yourself struggling to decide where to take your vehicle. Should you take it to an auto body shop, where you can be assured that it will be fixed from end to end, or should you work with a hail specialist who will make sure that your vehicle receives the best possible care? There are several reasons to choose PDR first when you're looking for a hail damage fix for your vehicle.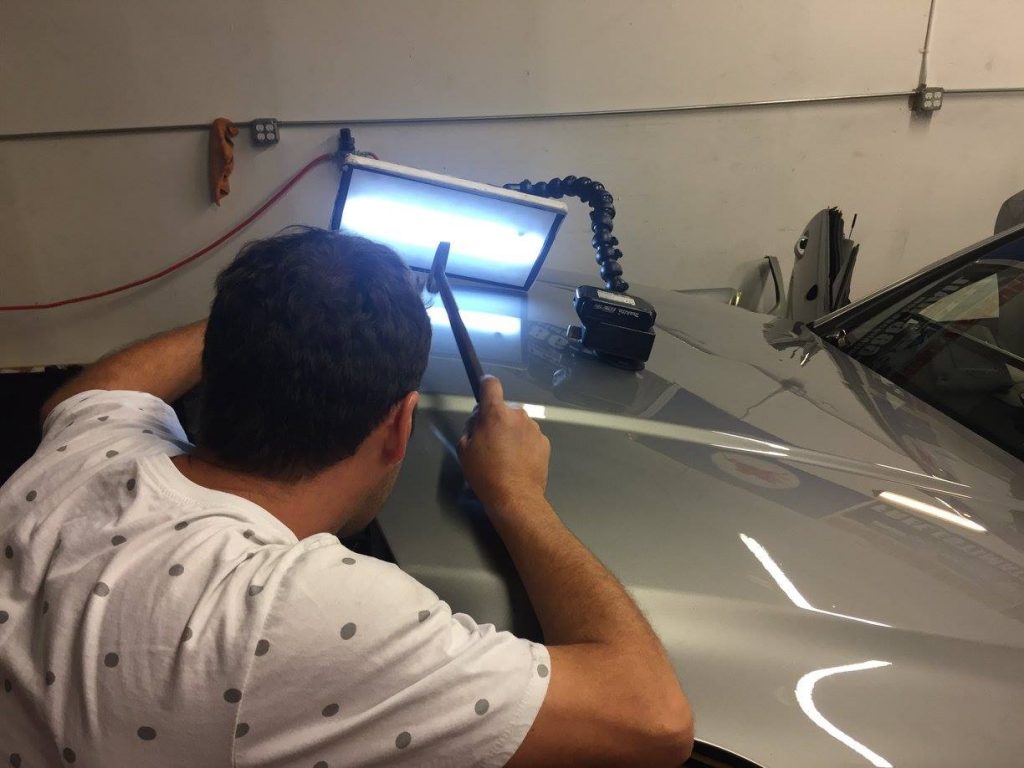 1. PDR doesn't require cutting off roof panels. This can mess with factory seams, welds, and seals, leaving your car less airtight than before–not to mention causing future problems down the road. If you want a fix that will keep your existing body intact, PDR is the most effective measure for your car.
2. PDR won't damage your vehicle. Let's face it: replacing body panels causes substantial damage to your car, and it will never be quite the same again. With PDR, on the other hand, you'll genuinely fix your vehicle, rather than creating more problems that you may have to deal with later.
3. PDR can save you money. At Top Notch Image, we'll work with your insurance company to ensure that you get the fix you need for a reasonable price. In many cases, we can save our customers up to $1,000, potentially even erasing the deductible so that you'll be able to get your car fixed with no out of pocket expense.
4. Our experts are hail experts. If you needed a doctor, you'd take the time to see the specialist you needed. Give your car the same consideration! All we know is hail, and we do it well. We'll take care of your car and get it looking just like new–without many of the expensive interventions required by traditional auto body shops.
If you've experienced hail damage to your vehicle and you're ready to get it fixed, contact us! Our team of specialists will work with you to get your car looking its best again.