Having a plan of action is the best way to respond to any hail storm. The first place you should go after a hail storm in the Rockwall and Rowlett area is Top Notch Image. It's important to find a specialty auto hail repair shop like us that focuses on PDR and avoids replacing body panels and using body filler as much as possible. Keep your vehicle as original as possible when you choose us for your hail repair needs.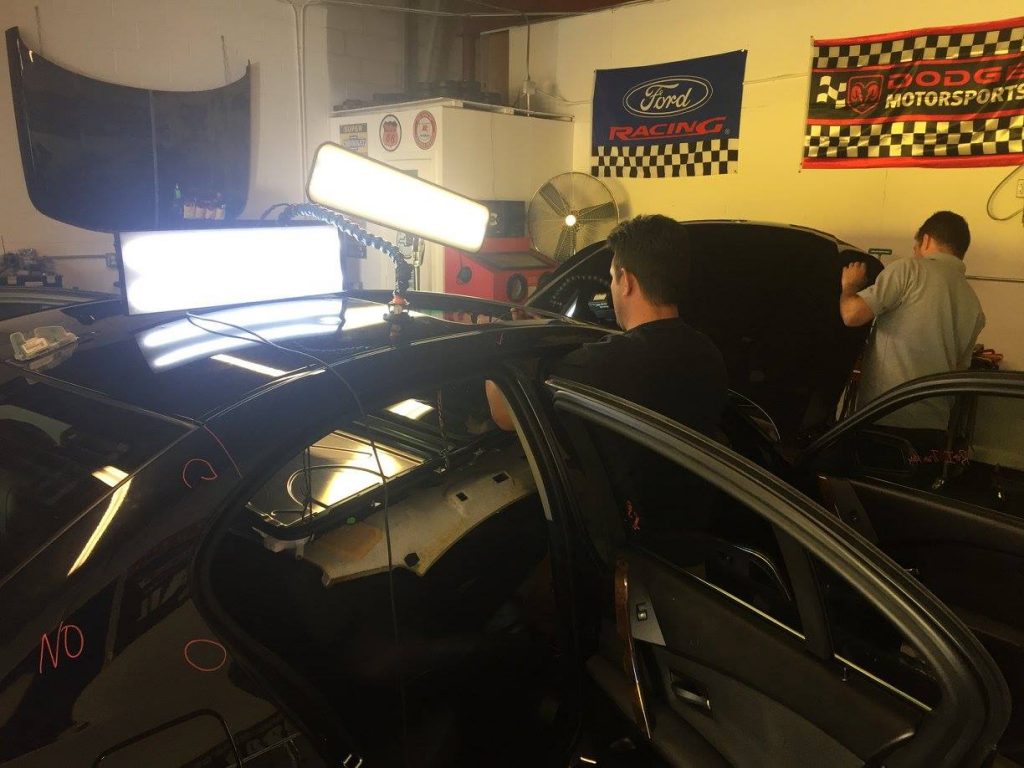 Focused 100% on Rockwall & Rowlett Auto Hail Damage Repair!
Paintless dent repair is the preferred repair method when dealing with hail damage on your car's body. The majority of hail damage takes the form of small dents and dings on the surface of your car ranging from dime size dents all the way up to golf ball size, and those can be gently removed from the body without sacrificing the integrity of the paint. If you take your hail damaged vehicle in to a general body shop, they will use extreme repair methods and not paintless dent repair. Avoid replacing panels, tons of paint work and large amounts of body filler and bring your hail damaged vehicle to us!
Call Top Notch Image to get more information. We service all impacted vehicles in the Rockwall and Rowlett area and offer free onsite repair consultations, vehicle pickup and delivery and waive most insurance deductibles for our customers. We are conveniently located in Rowlett, TX near Hwy 66 & George Bush.