With Spring right around the corner, it's inevitable that hail is on the way. Hailstorms are a common occurrence in Texas. They can pop up out of nowhere, causing major damage to vehicles. It's important to select an auto body shop that knows how to handle hail damage. Choosing an inexperienced shop could prove costly with unnecessary repairs. It is common for shops to provide paint work or replace panels that aren't needed.
At Top Notch Image, we make sure our customers receive quality service from start to finish. We are an auto body shop that focuses 100% on auto hail repair. Located in North Dallas, we service the entire Dallas-Fort Worth Metroplex area.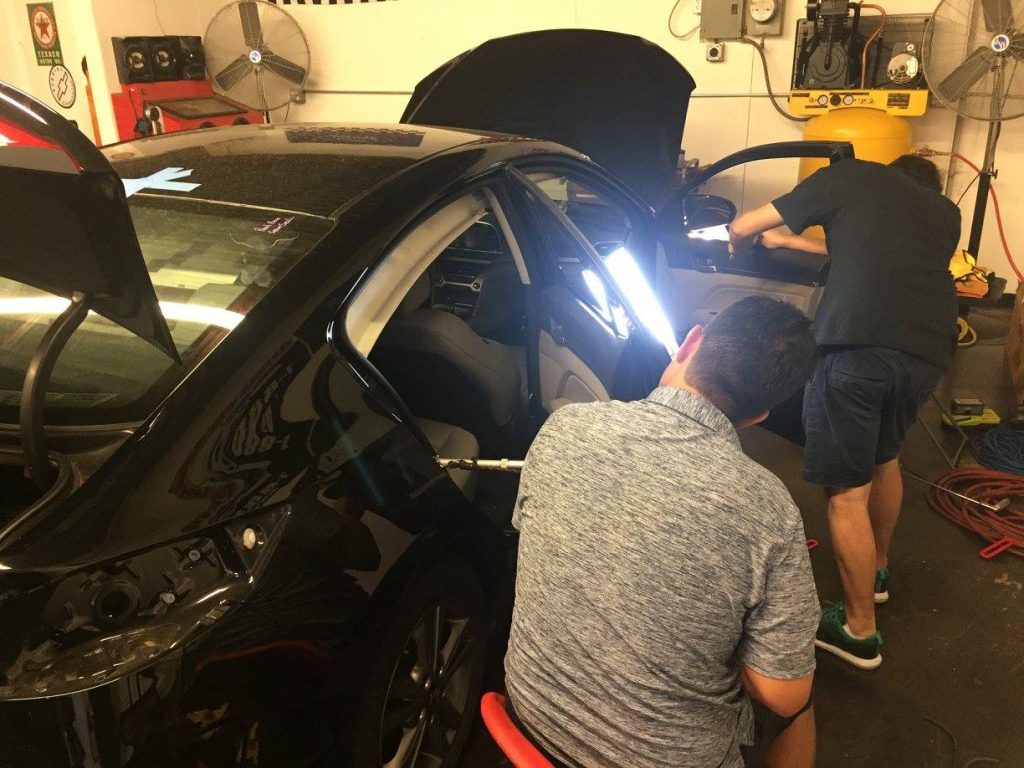 Before repairs begin, our industry leading PDR technicians inspect the vehicle. They determine if Paintless Dent Removal (PDR) or conventional methods are necessary. PDR is always the first option, as it is the quickest and most affordable. This process involves smoothing out the dents and does not require body fillers or paint. It is an environmentally friendly choice. Customers prefer this method because the paint on their vehicle is not affected. We are able to return the vehicle as close to factory condition as possible.
For larger dents and more extensive damage, a conventional method becomes necessary. Dents are removed and irregularities filled with compound material. The repaired area is then primed and repainted to match the existing color. Broken glass and damaged molding is replaced. This process is only necessary when PDR is not an option.
Top Notch Image offers free vehicle pick-up and delivery, saving you time and expense. We deal directly with insurance companies and waive most deductibles. In business since 2005, we are accredited by the Better Business Bureau.
Contact us today to make an appointment for our hassle-free auto hail repair. All we do is hail and we do it well!