When a hail storm damages your vehicle, you may feel frustrated or disappointed. Hail is not something that drivers want to deal with, but it can be an easy fix. Depending on the type and severity of your dents and dings, the vehicle hail damage repair can be performed in a variety of ways.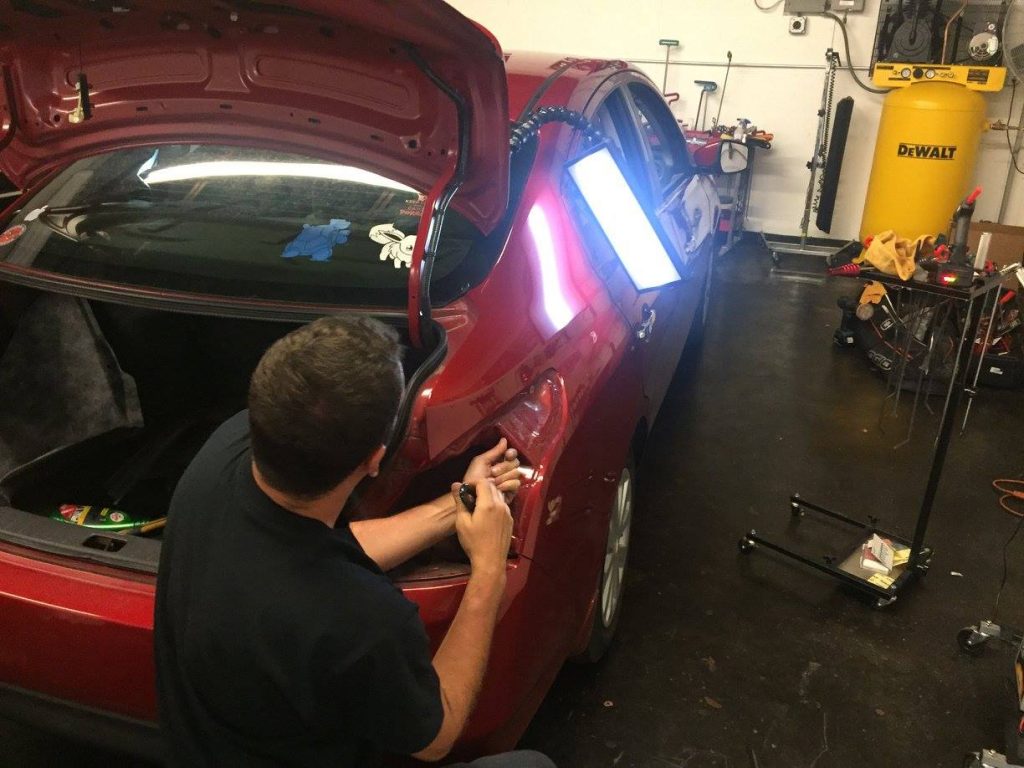 Types of Vehicle Hail Damage Repair
The three main types of hail damage repair are as follows:
Paintless Dent Repair
Traditional Body Repair
Panel Replacement
These fixes each have their own advantages and disadvantages. The option that will provide the best results is decided on a case by case basis.
Paintless Dent Repair
This type of repair is done by gently hammering out dents on the vehicle's body. It requires a great level of skill, but it can be done quickly and at an affordable price. Paintless Dent Repair is typically a good choice for small dents that do not break the paint on the vehicle.
Traditional Body Repair
When the hail damage breaks through the paint or cannot be fixed with PDR, body repair may be the next best option. The shop will perform a repair with body filler and paint. They will sand the dent down to bare metal, fill the area so that it is even with the rest of the body, and paint the filler to match the rest of the vehicle.
Panel Replacement
If the damage is severe, replacing the entire panel may be necessary. This includes finding the correct part for the vehicle, replacing the dented piece, and often painting to match colors.
No matter how hard the hail hits, there is an option for vehicle hail damage repair. At Top Notch Image, we're a speciality auto body shop focusing 100% on auto hail damage repair. We only accept vehicles in for repair that are damaged in hail storms that have comprehensive insurance coverage.  Why take your hail damaged vehicle to a "generalist" shop when you can bring it to a true "specialist" in Auto Hail Repair? If your car or truck has been affected and needs dent repair from a recent hail storm, contact us today.