A hailstorm can become a nightmare for your car. If you have a garage, you can pull the car inside to protect it. But if your home doesn't have a garage, how can you prevent auto hail damage? Here are several tips.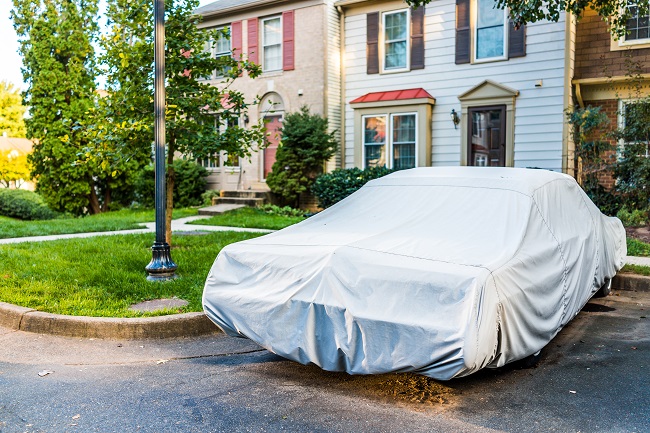 Monitor the Weather
One of the simplest ways to avoid hail damage is to keep an eye on the weather and take precautions if there's a chance of hailstorms. Keep a weather radio in your home. Install a weather app on your phone to notify you when severe weather is coming.
Use a Hail Cover
A traditional car cover doesn't provide a lot of protection from hail. You can purchase a specialized hail cover that fits your vehicle. Hail covers have a protective layer of foam that absorbs the impact of falling hail, shielding your car. You can also select a hail cover that uses air.
Set Up a Carport
If you don't have a garage, a carport is a good alternative. Carports are fairly inexpensive and easy to install. A carport will also keep your car in the shade, helping to keep it cooler in hot weather.
Use Blankets to Cover Your Car
If you don't have a car cover, another possibility is to cover your car with blankets. Make sure to cover the side windows, which are more likely to be broken during a hailstorm. Place your car's floor mats over the windshield. Cover your car in advance. Don't try to do it during a hailstorm.
Park in a Covered Lot
If you can do it safely before the storm arrives, move your car to a parking garage or a covered lot. Most shopping malls have covered parking spaces. Park your car until the hailstorm is over.
If your car has hail damage, contact Top Notch Image to schedule repairs. We service all vehicles, no matter the damage. All we do is hail and we do it well!